Today is Family Literacy Day.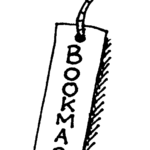 It's a great day to… click on "15-minute ideas" or "Games" or "Crafts" in our tags and find a wonderful activity you can do with your kids that will help to get them reading.
At our school, a parent contacted the local library, which is having a bookmark-making contest. They gave us blank bookmarks and forms for all the kids at our school so they can enter the library contest. Fun!
More about FLD here.