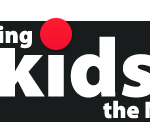 We've just launched an exciting new website that offers kid-friendly news articles.
Teaching Kids the News provides daily news articles, appropriate for kids (approximately grades 1-6).
Some articles also have ESL (English as a Second Language) versions.
The site can be used by parents; by teachers in the classroom; by homeschoolers and by kids themselves.
Every article also has "Curriculum Connections," which tie it to school curriculum – including grammar points and discussion points.
I'm working with two amazing educators on this site, Jonathan Ophek and Kathleen Tilly, who are passionate about education and want kids to have access to "real" news – not what marketers want them to read.
Please drop us a line and let us know what you think!