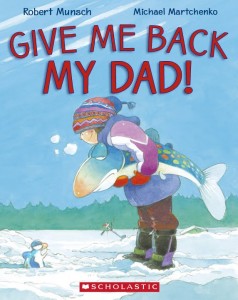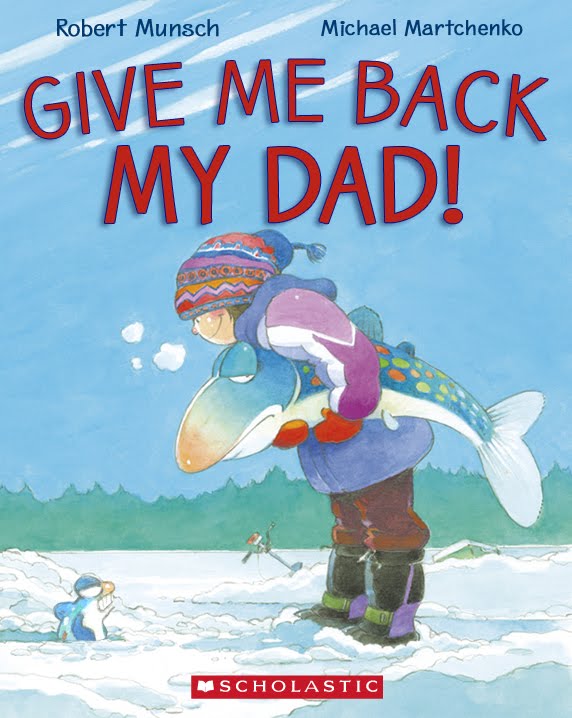 I can't get the smile off my face – the new Robert Munsch book arrived in the mail this week.
This isn't just any Robert Munsch book.
It's the result of 170,000 kids voting on the best plot.
Remember the contest we told you about? Where kids got to choose which plot they liked best, and Robert Munsch would write his next book about it?
The kids have spoken! And the result is probably the awesomest Munsch book yet, Give Me Back My Dad!
It's set in Rigolet, Labrador. Munsch visited the town 20 years ago, and never forgot Cheryl, a young girl he met there, who inspired this wonderful, cheeky story.
I'm not even going to tell you what it's about. I'll just say that it's 28 pages of awesomeness. Twenty-eight pages of classic Robert Munsch at his finest. Hooray, hooray, smile, smile, smile!
Related Link
Illustrator Michael Martchenko takes you through the process of illustrating Give Me Back My Dad! here. There are also some wonderful sketches and the story about Munsch visiting Rigolet.