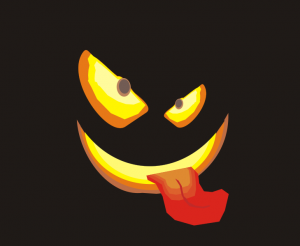 Cyberspace can be a strange and dangerous place.
Here at Getting Kids Reading we've had our share of troubles lately.
First we got hit with a nasty virus. It was lousy, but we learned some things. We upgraded our safety features and software and I hope it never happens again.
Then, one of our plug-ins went haywire.
I want to thank my amazing husband/tech support person who worked for many hours to rectify both of these problems. And I want to thank the people at WPZoom for their responsive and helpful suggestions and for sending us files and information. Real advice that worked. (And trust me, there were other firms who finger-pointed, sent us useless, half-thought-out suggestions or tried to sell us stuff that wouldn't even fix the problem.)
WPZoom is the only company that actually helped, and in a timely manner. It's a great firm and I urge you to check them out if you're looking for a WordPress template. I'm not getting paid for this endorsement – I just really think they're a great bunch.
I also need to thank several people who have sent me products and/or books for review. I haven't been able to post reviews–and I've got a slew of amazing literacy resources to share. Needless to say I'll be posting like crazy in the coming weeks.
Lastly, thank you to you, loyal reader, who has had to put up with all of this Interweb nonsense. Thank you, everyone! To botch an African saying, "It really does take a village to maintain a website."
Hey, remember this recurring character from Night Court? (:31 seconds) "I'm feeling muuuch better now!"