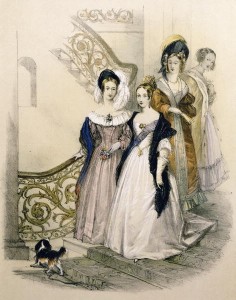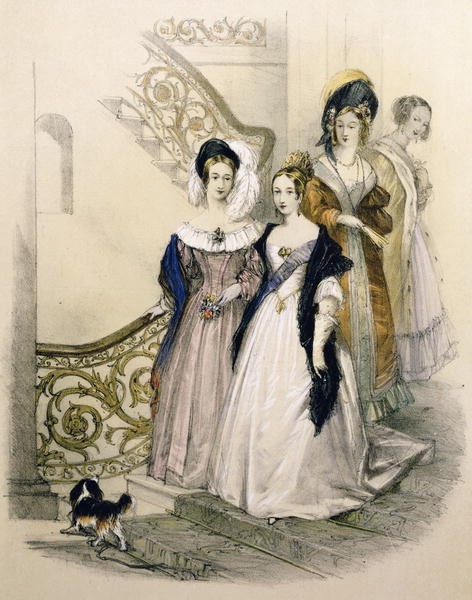 I'm currently nose-deep in Jane Eyre; I came across this wonderful and evocative passage.
Jane has just dashed downstairs to the kitchen to snatch up a hasty dinner for her young charge; she hoped to avoid the fine ladies gathered at Thornfield Hall:
Presently the chambers gave up their fair tenants one after another: each one came out gaily and airily, with dress that gleamed lustrous through the dusk. For a moment they stood grouped together at the other extremity of the gallery, conversing in a key of sweet subdued vivacity: they then descended the staircase almost as noiselessly as a bright mist rolls down a hill. Their collective appearance had left on me an impression of high-born elegance, such as I had never before received.
Is classic literature difficult to read? Yes, sometimes. Is it worth it? Yes, always.
I almost didn't want to put a picture with this post, so as to leave it all to your mind's eye--but then I saw this lovely and appropriate one on the blog Real West Dorset.