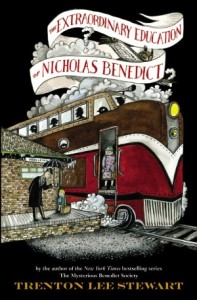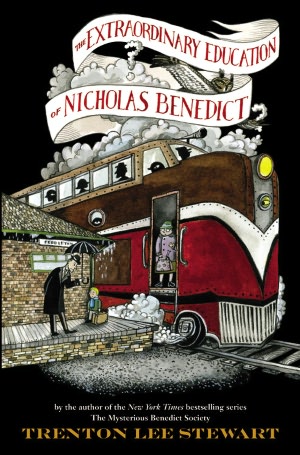 I am so excited to see that two books I've been waiting for have recently been published.
I haven't read either of them yet. But I've read all the other books in the two series and they're terrific.
The first is blockbuster YA (young adult) author Rick Riordan's latest. Serpent's Shadow is t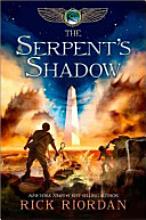 he third and final book in his Kane Chronicles, which is set in Egypt. Siblings Carter and Sadie Kane have to battle–well, a magic snake (hate it when that happens). The whole series is fast-paced and exciting and loaded with real-life facts that kids love, mostly about Ancient Eqypt. If you're thinking that Riordan (rhymes with "fire-dun") sounds familiar, it's because he's the one behind the huge and wonderful Percy Jackson series.
The second one is a prequel to the fantastic Benedict series. In The Mysterious Benedict Society series a band of extraordinarily gifted children, led by Mr. Benedict–himself extraordinary and gifted–save the world from an evil-doer who is trying to claim our thought waves. In author Trenton Lee Stewart's new book, The Extraordinary Education of Nicholas Benedict, we meet the man himself as a young boy. I can't wait! These books are quirky, fun and thoughtful… and a little teensy bit dark.
Here's the trailer for the new Benedict book: