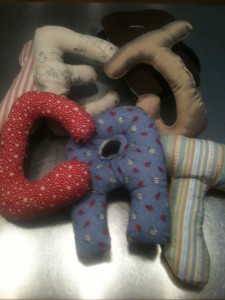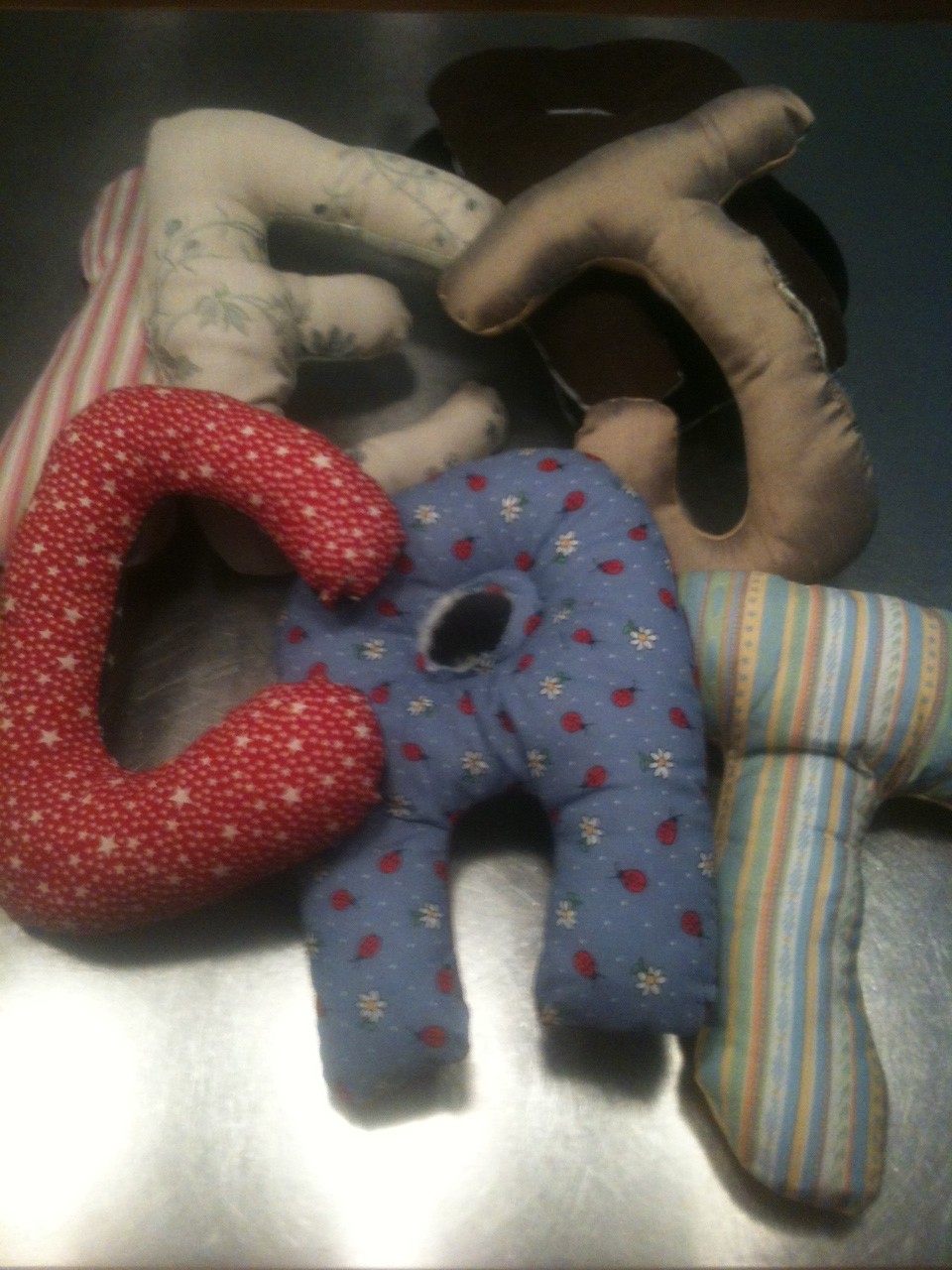 My picture book, Gabby, is coming out this September.
I'm excited! The illustrations are by Jan Dolby and it's published by Fitzhenry & Whiteside.
I'll be doing some readings in schools, book stores and at Word On The Street to publicize the book.
I sewed and stuffed some fabric letters to use during the readings. It occurred to me that letters like this are also great for new readers, since they can hold them and make words out of them. Making letters and words tactile for kids is a terrific way to get them reading.
There are lots of ways you can do this without making your own fabric letters (trust me, it's a lot of work). You can use Scrabble tiles, foam letters from the dollar store, letter dice from a game like Jr. Boggle or Alphabet Scoop, or you can cut out letters or words from magazines.