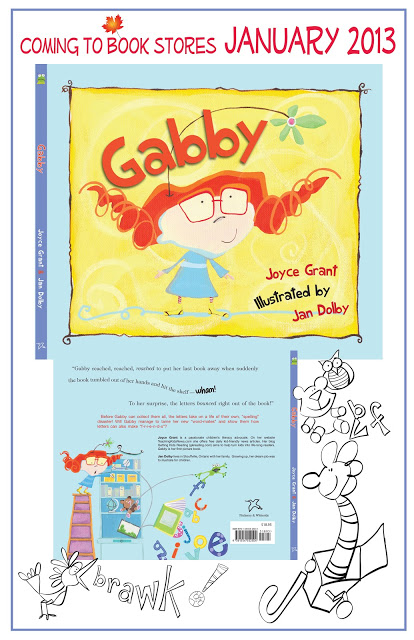 I've written a picture book called Gabby, which will be in bookstores this January.
You can also pre-order it on Amazon here.
Gabby is illustrated by the wonderful Jan Dolby and published by Fitzhenry & Whiteside.
Gabby is a smart, quirky little girl with a special reading book. When she accidentally drops it, all the letters fall out. When she starts putting the letters together into words, whatever she spells — she creates! As you can imagine, this gets her into quite a muddle. What can she do to put things right?
Visit my author blog for Gabby here. The author blog has lots of fun illustrations, colouring pages and information about Gabby.