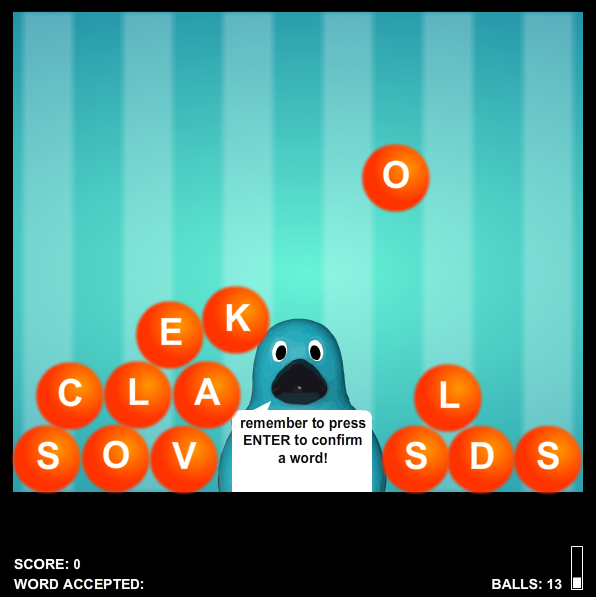 Here's a smart, fun game that's great for literacy and for improving typing skills.
In Must Pop Words, letters – inside bouncy balls – fall down and accumulate at the bottom of the page.
You have to type words using the letters. Every word you type erases those letters. If the letters pile up to the top of the page (which they will inevitably do) you lose.
Little tasks like, "create a word ending with e" or "create a six-letter word" let you earn extra points.
The balls bouncing around and the cute penguin who sticks his head in every once in awhile make this a signature Bart Bonte game – one of a series of elegant, fun games you can find on his website. (In my opinion, Bonte is the best casual game designer on the Internet.) Enjoy!
Play Must Pop Words here.