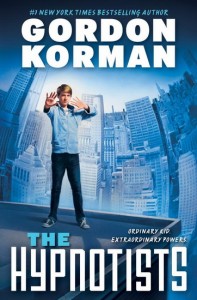 Ever since he was a teenager and winning awards for his fabulous Macdonald Hall series, Canadian author Gordon Korman has been getting kids reading, and turning them into life-long readers.
Korman has a knack for creating likeable, memorable characters, interesting worlds and unique situations.
His new The Hypnotists is no exception.
Like a playful punch in the arm exchanged between pals, Korman's books will be enjoyed particularly by boys.
They will be instantly drawn to young Jackson Opus who, we discover, is descended from two families, each with the powerful ability to hypnotize.
As Opus's gift becomes known he is enrolled in a special school and, ultimately, used as a pawn to create city-wide mischief.
Opus must recognize who the bad guys are, and then come to understand that he is much more powerful than they are, if much less experienced at using his gift.
We love The Hypnotists because the answers to problems aren't immediately obvious. Korman is a master story-teller and as such, leads us to conclusions rather than simply dropping us into them.
An English teacher once told me that the best books have characters you will remember long after you have closed the back cover.
Jackson Opus now takes his place among the many Korman characters who will always occupy a happy corner of my memory.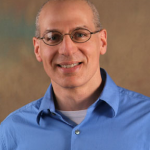 And The Hypnotists takes its place among the very best of middle-grade books.
——————————————————————————-
The Hypnotists is the first book in a series.
Visit Korman's website for more information about his many novels.
The Macdonald Hall series on Getting Kids Reading.