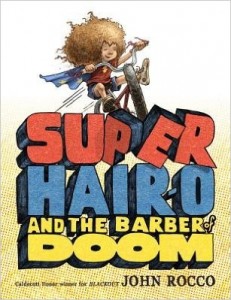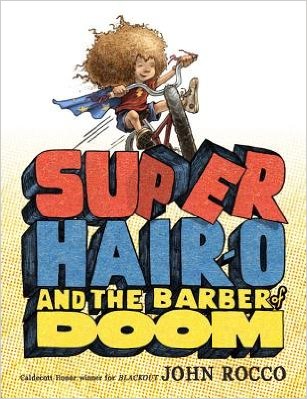 If you read this blog regularly, you'll know that I love superhero books.
They're a great substitute for comics, which kids love but which can be a bit too mature for some really young kids.
Here's a wonderful book. It's about a kid whose superpowers are in jeopardy when his parents make him get a haircut.
It's quirky and fun and wonderfully illustrated. Great story, great pictures–your superhero will love it.
By John Rocco, illustrated by… oh geez, this guy's talented… John Rocco. Oh crap, I just found his website and he's apparently also the guy who illustrates Rick Riordan's books. So yeah, he's talented. (Can I pick 'em? Maybe that's my superpower. Yay!)
Here are some other great superhero books.