Kids often learn the most when they don't even realize they're learning.
Online games are great for that. But the game has to be (a) fun, (b) easy to play, and (c) smart.
Plangman ticks all those boxes.
Kids will not only enjoy Plangman, but they'll be thinking ahead, reading a storyline, putting together letters and spelling out words that are sometimes quite challenging. In short, they'll be reading and learning. And having fun.
The "angman" in the game's name is from hangman–Plangman is a version of hangman in that the goal is to guess the missing letters and fill them in. Don't ask me what the Pl is from. Play, maybe? Platform? (An online "platforming" game is one like Mario, where the character runs around and jumps onto platforms, etc.)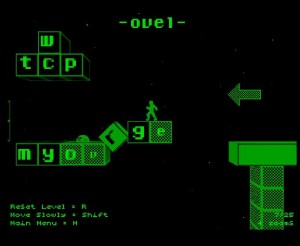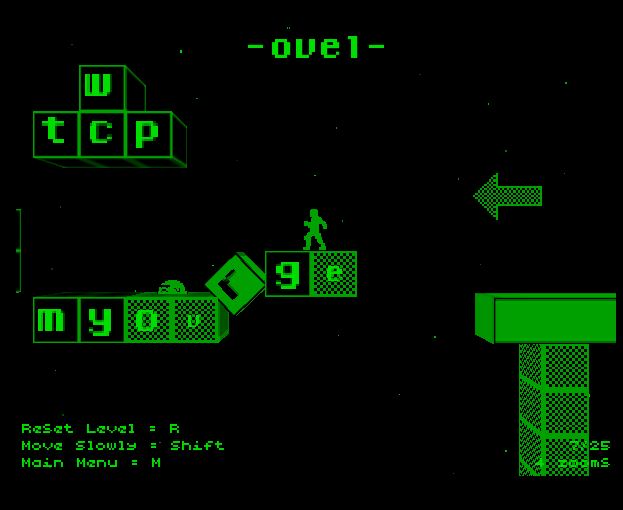 In Plangman, you are a little person, running through space, leaping onto letter blocks. You want to leap on the right letters, and avoid the wrong ones.
Hanging in "space" are a series of blanks. In order to figure out what word you're making, you need to run over to the star and grab it. That will cause a picture to appear. That image is your clue as to what the word is.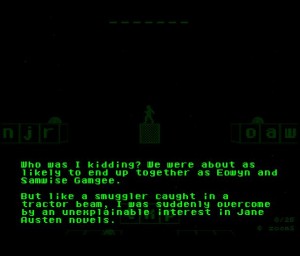 The other clue, just like hangman, is the number of blanks, or letters, that comprise the word.
Link to Plangman
To play Plangman, go to: http://plangman.com
You will need to use the Firefox browser if you want to play Plangman online, because it supports "Unity." It's all very above-board, and those are both extremely popular programs so don't worry about using them. And when you download Firefox, it just sits on your computer and you can use it later–it won't take over your IE or Chrome browsing. If you don't want to do all that, you can also download it*.
You jump on the letters, and if it's in the secret word, it will show up in the appropriate blank. If it's not in the word, your letter block will fall away into space, possibly taking you with it. Fortunately, it's pretty easy to stay alive–all you have to do is jump off the falling block before it gets too far down.
Also fortunately, you never really die. There are lots of lives, so you just start over.
This game looks simple–very retro, which is totally in right now, of course–but it's engaging, challenging (but not too challenging) and it really makes you think.
Plangman has an interesting storyline. Each word you reveal is integral to the story. There was another game, also developed by Ehren von Lehe, called Langman. It's great too, but Plangman's storyline is a bit more literature-focussed. It harkens back to a number of great books like The Lord of the Rings and references literary characters as well.
Try Plangman, and even if it's not for you, point your kid toward it. I'm pretty sure it will be a hit.
And do try Langman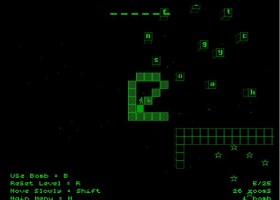 (you can play it here, on the awesome online game review website Kongregate), as well. Fun! My 2011 review of Langman.
If you'd prefer to download Plangman and play it offline, on your computer, here's how:
Download it from http://vonlehecreative.itch.io/plangman. (Just click "Download Now" and then "No thanks, just take me to the downloads".)