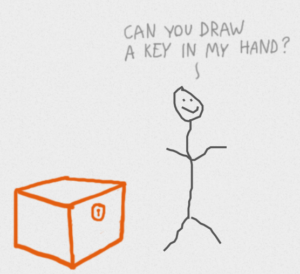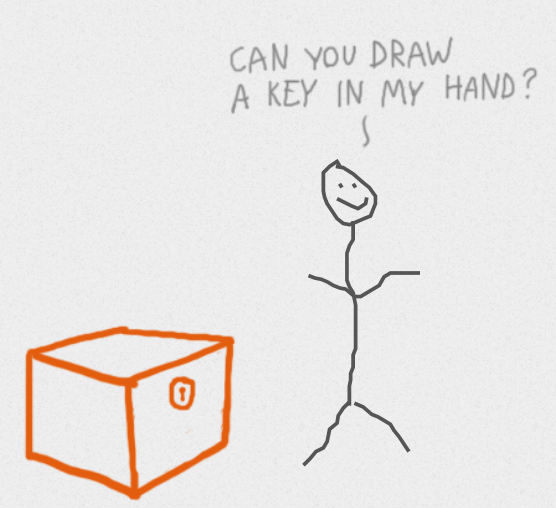 Your kid will love this.
You draw a stick figure, and the website brings it to life.
There is a literacy component, because the site takes the stickman through a plotline. You're given instructions like, "draw a key in my hand" before he can open a locked box.
Kids have to read and understand the instructions, and then figure out how to fulfill them.
(So like life.)
There's plenty of action to keep kids interested in the story. I won't spoil it for you, but think dragon, fire, flood… cartoony, though, not scary.
And throughout it all is a very quirky sense of silliness. For instance, at some point the site itself catches on fire and detritus drops on the dragon's head. Stuff that kids love.
After you've finished the scenario – a couple of times, likely – take a look at the gallery. People have done some pretty incredible "stickmen," like Steve Jobs, Gandolf, anime and other really inventive characters.
Visit www.drawastickman.com.