Valentines are great for getting kids interacting with words–even simple ones like "Be my valentine."
Illustrator Jan Dolby has created these lovely valentines featuring the characters from our Gabby picture book series.
Just click on the image to download and then print them on your colour printer. Enjoy–and Happy Valentine's Day!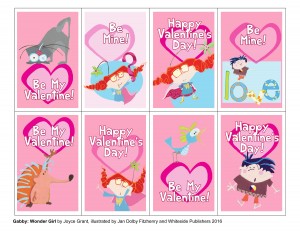 Click on the image or click here to download: